DATE:

January 23, 2010



EVENT:

1st Annual Formal Awards Banquet



MISSION REPORT BY:

Cheryl "Whinter" Whitaker (TI/TB-3127)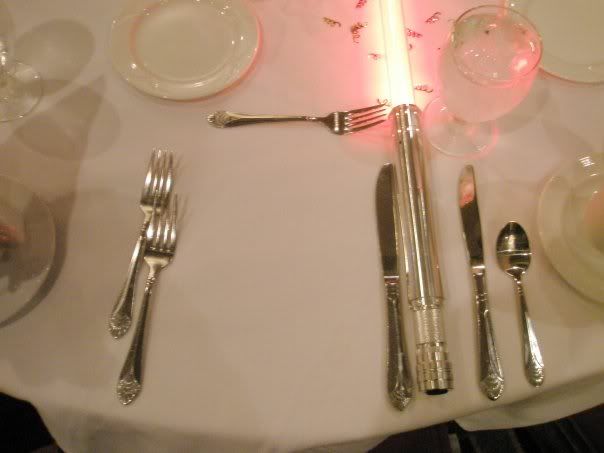 Wow! What can I say? This was definitely a night to remember. Yes, this was the MWG's First Annual Formal Awards Banquet, and what a night it was!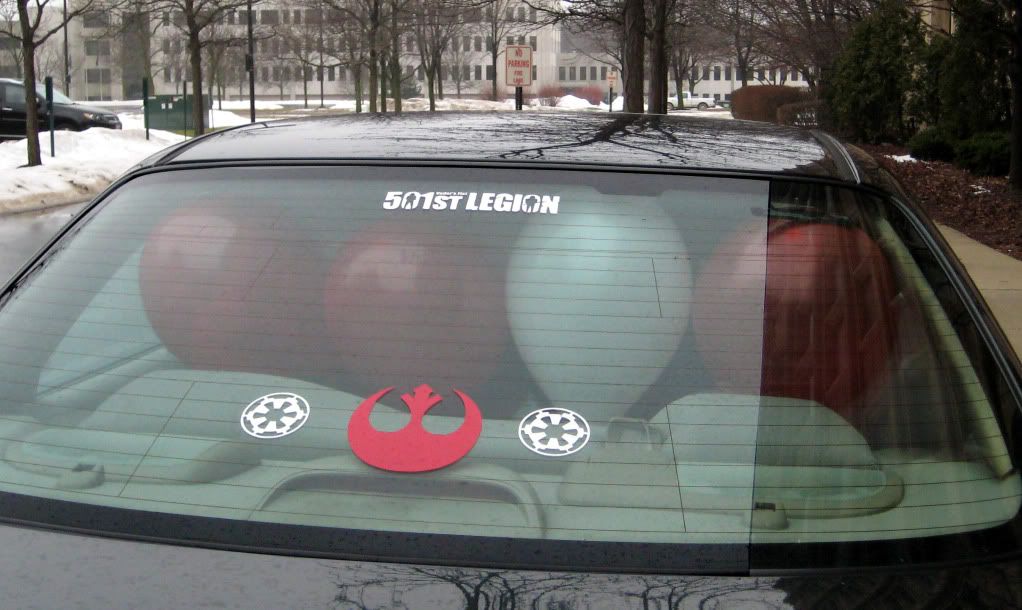 The tables in the Maple Room at the Double Tree Hotel in Downers Grove, IL were draped with white linen tablecloths and sprinkled with shiny multi-colored and Star Wars confetti, along with homemade chocolate Star Wars candy and personalized candles for each guest. And in the middle of each table…balloon bouquets representing the colors of the 501st Legion… Red, White and Black.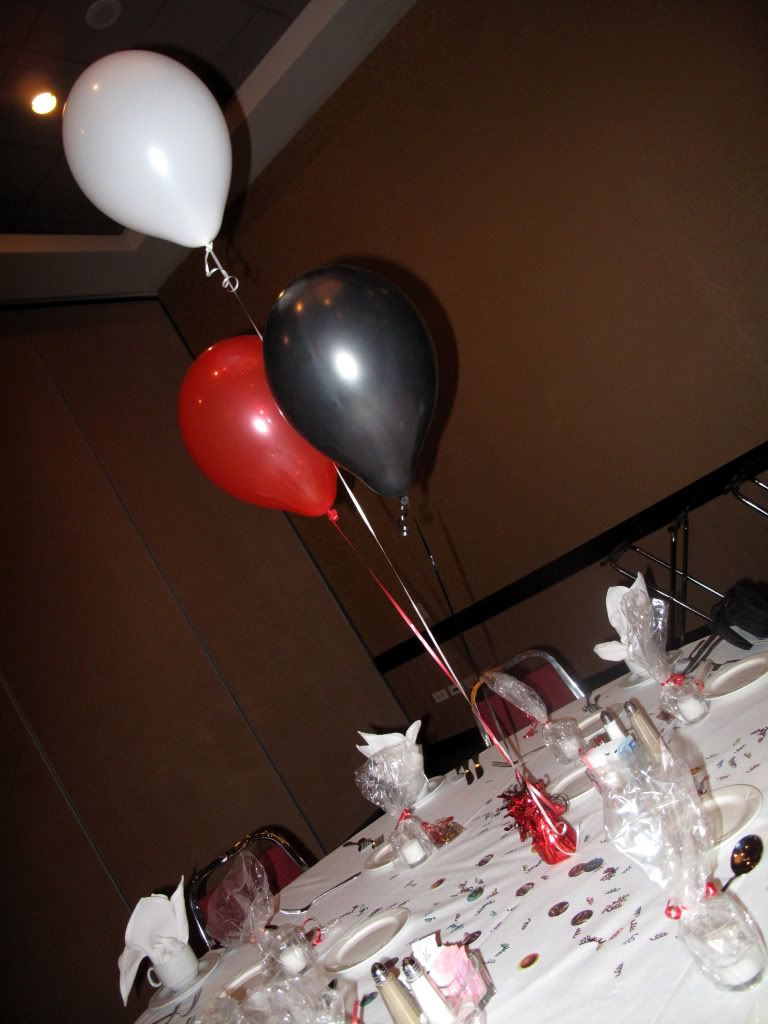 As guests started rolling in, they were greeted at the door by TK-118 (Tom Schaefer) with his camera so that he could capture a snapshot of everyone in their formal attire; something none of us are used to seeing each other in! I think that was part of the fun of it!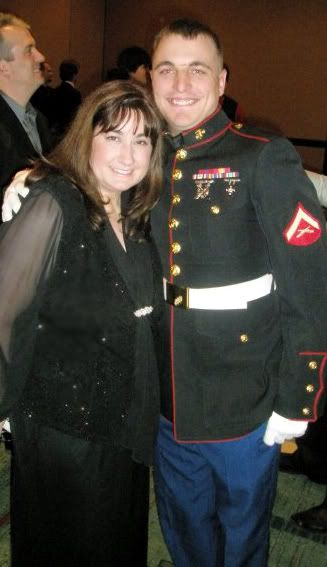 Not only did we have many of our Midwest Garrison and Wisconsin Squad members there with their spouses/significant others, but we also had several members from the Central Garrison and the Central and Nar Shaddaa Bases of the Rebel Legion there as well. It was like one huge family gathering.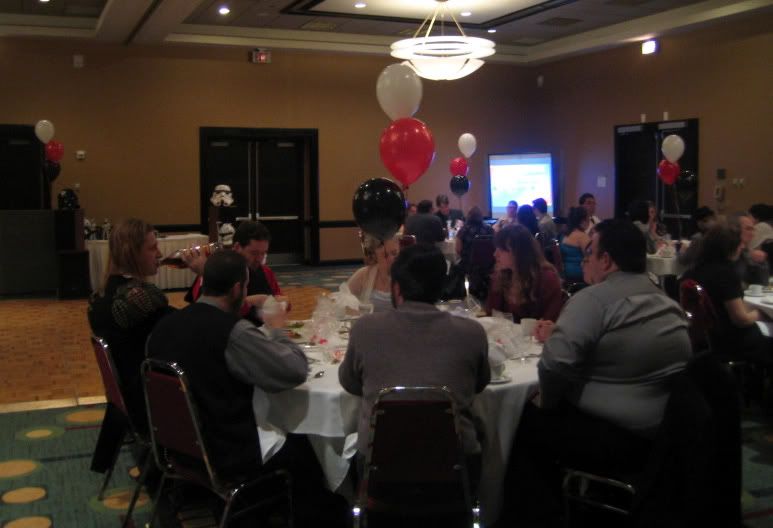 For the first hour of the banquet, there was a vegetable table set up for the guests to enjoy until dinner was served. In the background, the DJ (our very own Joe "River" Rivera CC-3166) had the familiar songs/sounds from the entire Star Wars saga playing softly throughout dinner.






There was also a PowerPoint presentation being projected throughout the night on a large screen that continually looped through a photographic review of all the events the Garrison participated in throughout 2009. It was a great way to re-live all the great memories and fun we all had together. What a year!


After dessert we began the next stage of the evening…the Awards. As of January 1, 2009 we began something new; award pins based on the number of troops a member participates in. Members with 10 troops are awarded a bronze MWG pin, a silver pin for 25 troops and a gold pin for 50 or more. This year we awarded 26 members their bronze award pins and 4 members received their silver pins.

In addition to the trooping awards, we thought it would be fun to hand out "funny" certificates for all of the 501st and Rebel Legion members in attendance. Some of these included awards like the "Jar-Jar Binks Award" for being the most animated comedian of the group, or the "Obsessive Texting Award" for the trooper most likely to text you while standing in the same room, and the "One Man Grand Army Award" for the trooper with the most events trooped in the year.






There was also a very special award that we gave out called the "Golden Trooper Award". This award was given to Patrick Higgins (TX-3697) this year for his success in arranging for the group to make several appearances in a couple of the local children's hospitals; a task that we had been trying to accomplish for quite some time. In March of 2009 Patrick also had a very special role in granting a terminally ill little boy (Max Lacewell) his greatest wish…to battle Darth Maul. Not only did he play the part of Darth Maul to battle this bright-eyed 5 year old, but when he had his head shaved in order to portray the Sith Lord, he did it for St. Baldrick's Foundation (another charity for childhood cancer) and raised over $600 for the cause.
He also painted an incredible picture of he (in his Darth Maul) and Max in a Jedi costume to reflect the great battle between them. It was a beautiful painting that Patrick poured his heart into. It saddened us all terribly when Max lost his battle with DIPG (brain tumor) on July 4, 2009, but we know Patrick was really crushed by his passing. The Golden Trooper Award was the best way we could think of to recognize this amazing trooper with a true Heart of Gold.

Then there was one "Honorary Friend of the Legion" and one "Honorary Member of the Midwest Garrison" inducted at the banquet.

The "Honorary Member of the Midwest Garrison" Award went to a very special Rebel (yes, I said "REBEL"), and his name is Thomas "Crix" Turner. Crix hasn't been with the Rebel Legion very long, but he has done so much in such a short period of time, including being the event coordinator for a parade in Dwight, IL. We have nothing but the utmost respect for this X-Wing Pilot. He has a huge heart and is always helping out wherever and whenever he can at both the Nar Shaddaa Base of the Rebel Legion and the Midwest Garrison of the 501st. I believe Crix is currently working on another Rebel costume, as well as finishing up a Royal Guard costume to eventually become a full 501st member. But until then, he will remain a very special "honorary" member in our eyes.
Our "Honorary Friend of the Legion" Award went to a huge Star Wars fan, as well as a huge 501st fan, Mrs. Adrianne Curry-Knight. Adrianne and her husband, Chris came to Chicago Comic-Con back in August, where many of us got to know more about Adrianne's love for Star Wars. One of the days during the convention, she donned her Slave Leia costume and expressed her desire to build a 501st costume. She is now in the process of completing her Imperial TIE Pilot costume and becoming a full member of the 501st Legion.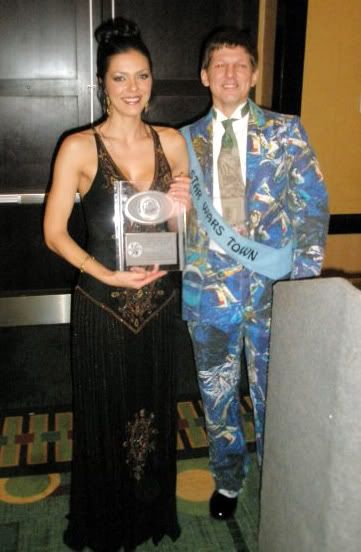 If you would like to see Adrianne's interview with StarWars.com, you can do so at the following link:
http://www.starwars.com/fans/rocks/20100108.html
The last group of awards that were given out that evening were given to many of our members' spouses or girlfriends; "The Stand by your Trooper Award". We just can't express enough how much we appreciate these ladies. Many of them come out to several of the events and help out wherever they can. They often help with costume support, being the event photographer, or helping with whatever else happens to come up. They are truly a vital part of the group and we can't thank them enough for being there for all of us.
Once the awards were over, it was time for the group picture and then… time to DANCE!!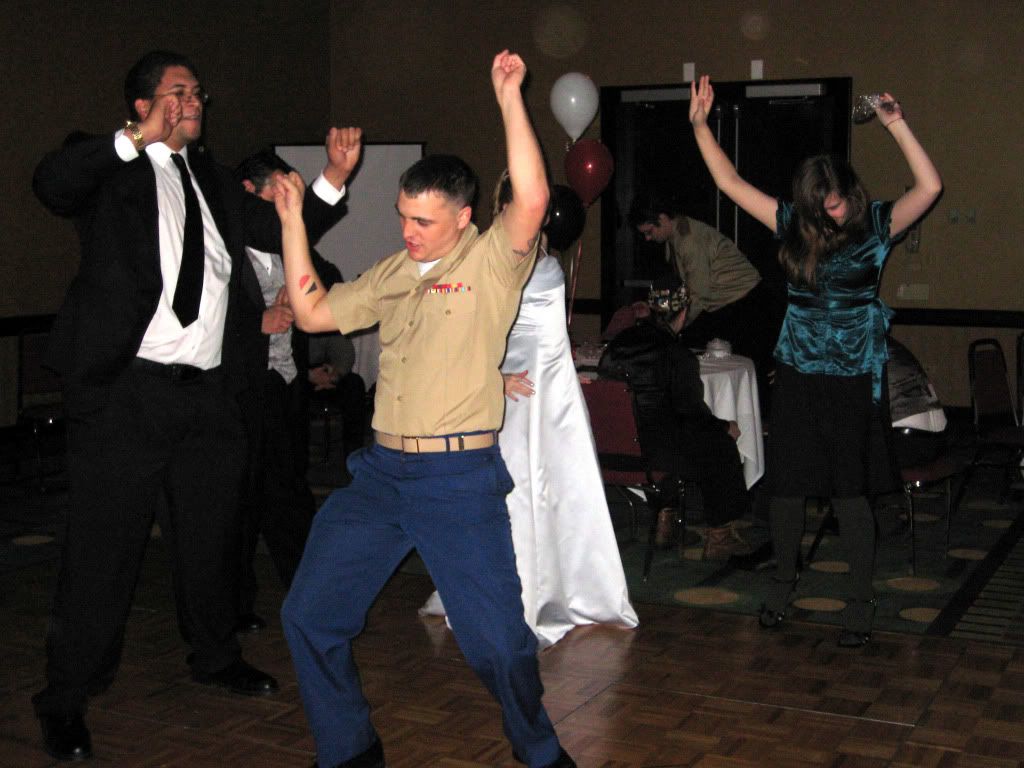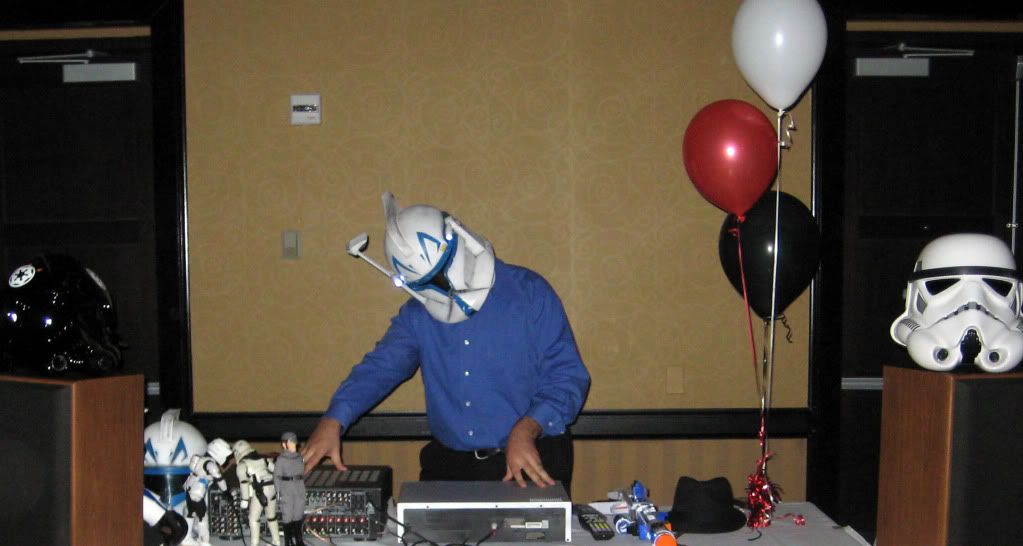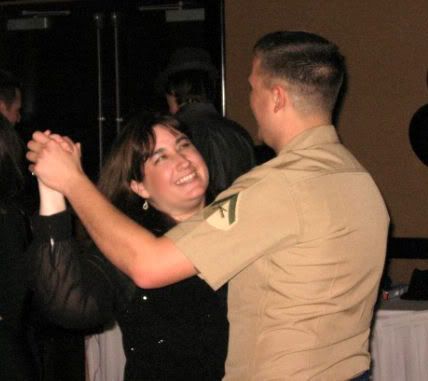 It was a great turnout for our 1st Annual Formal Awards Banquet. I can only hope that more members can join us for our SECOND one!
PHOTOS:
http://www.tk118.com/mwgformal09.htm
http://s386.photobucket.com/home/TI4438/index
http://s436.photobucket.com/albums/qq88 ... %20Formal/
http://s25.photobucket.com/albums/c65/T ... et%202010/
http://www.facebook.com/album.php?aid=2 ... 1505959392
http://www.facebook.com/notifications.p ... 1070980767
http://picasaweb.google.com/TK9965/Midw ... ison501st#
MWG Members in attendance:
0118 - Tom Schaefer
4982 - Kyle "Jar-Jar Binks" Dorethy
7155 - Mike Bollow
3052 - Steve Szyndrowski
8968 - Brian "Fleetfang" Troyan
3166 - Joe "River" Rivera
4026 - Cherri Kryzowski
4438 - Ed Kryzowski
8114 - James Norman
9293 - Tom Durbin
9965 - Chip Childress
3446 - Neil Auer
9442 - Chris Schwarz
0101 - Aimee Jorgensen
0826 - Damian Jorgensen
6443 - Jody McQuarters
6442 - John "Fitz" Fitzsimmons
1659 - Michael "Remo" Riemma
9989 - Kathy Van Beuningen
9990 - Vince Newkirk
3697 - Patrick Higgins
1876 - Thomas Spanos
1781 - Rich "DadVader" Markle
1719 - Jason Patterson
8310 - Rob Hamilton
1296 - Joseph Flores
6312 - Pat Engle
9131 - Jeff Baron
0895 - Mike Washko
3127 - Cheryl "Whinter" Whitaker
CENTRAL GARRISON
8447 - Mary Ellen Berglund
9772 - Chris "CandyMan" Andrews
2235 - Tom Rohlf

REBEL LEGION
Thomas "Crix" Turner
Chris ("Chunk") Dembowski
Teresa Jackson